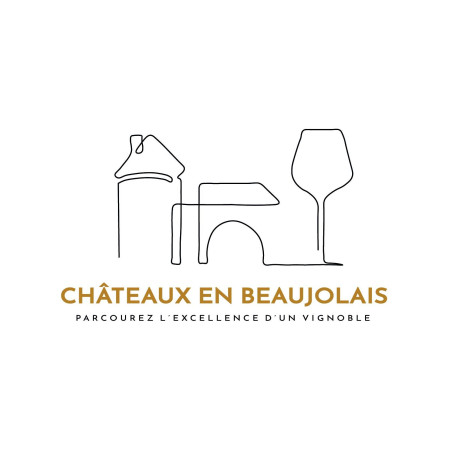 Châteaux en Beaujolais
If Beaujolais is a wine region rich in heritage and architecture, it's just as rich in history.
Criss-crossed by the Route des Châteaux, the region can be visited at your own pace: in a day, a weekend, a week... or even longer, if you let yourself be captivated by its aunique atmosphere.

To offer a new way of discovering this vineyard, which covers 14,500 hectares of vines, 10 of the region's most emblematic châteaux have come together under the name "Châteaux en Beaujolais". Collectively, they have created a wine tourism offer unlike any other in the Beaujolais region: an itinerant road book offering a host of privileges.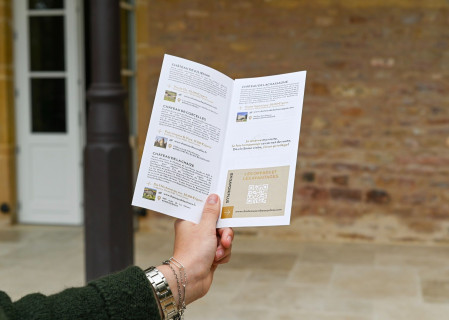 A personalized road map to visit Beaujolais
Whether you are a wine lover, an oenology enthusiast or simply curious to discover the secrets of the Beaujolais region, every visitor is welcome at any of the châteaux.

The carnet de route, which is freely available to visitors, allows them to discover 10 Beaujolais châteaux, while enjoying privileges from the second visit onwards. A free bottle of wine, a tasting of a great vintage, an access to an area usually closed to the public... and many other surprises are waiting to be discovered.
You're invited to follow the itinerary of your choice, at your own pace. For example, you can visit three châteaux in one day, or just one per day.

Along the way, you'll discover exceptional wines, breathtaking landscapes, innovative viticultural methods and stories, some of them thousands of years old (as at Château de Poncié!), as you meet the owners.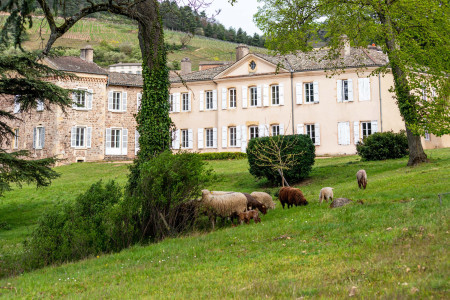 What wine tourism experience does Château de Poncié offer?
Rich in 1,000 years of history, Château de Poncié is open to the public all year round. Situated on the hillside of Fleurie, the estate is nestled in the heart of an unspoilt natural setting. Between vineyards, meadows, woods and gardens, visitors are invited to enjoy guided tours to discover more about the ecosystem and organic winegrowing.

The Discovery tour promises immersion in the vineyard and a tasting of 6 wines in the new winery. The Carnet de Route offer includes a vintage wine.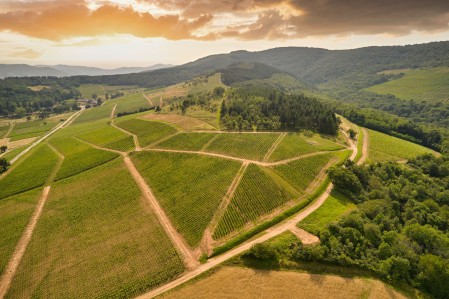 Who's behind Châteaux en Beaujolais?
Founded in 2022, the Châteaux en Beaujolais association aims to boost tourism in the region. Revealed to the public at a press conference last spring, the association proudly presented the members of this collective project: Château de Juliénas, Château des Jacques, Château de Corcelles, Château de Bellevue, Château des Ravatys, Château de la Chaize, Château de Nervers, Château de Champ-Renard, Château de Lachassagne, and of course Château de Poncié.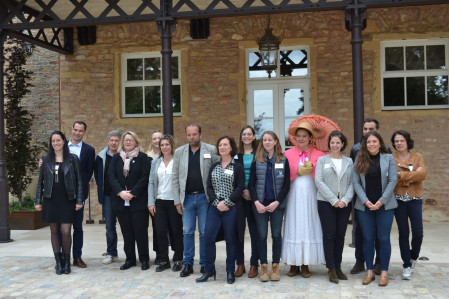 This is the start of a wonderful collective adventure, promoting the magnificent heritage of the Beaujolais region.
More news

May 23, 2023
In May, do and eat what you like! This month's food and wine pairing features Hauts du Py and the Hawaiian Poke bowl.
Read this article

July 5, 2023
Gourmet summer treat, strawberries are a tasty fruit that can be enjoyed in a variety of ways. Homemade jam remains our favorite. Pair it with a bottle of Les Moriers for an explosion of flavors on the palate.
Read this article